Excel Classes
Hands-on Computer Training Class in Microsoft Excel in Los Angeles, California
Microsoft Excel is a spreadsheet program that is used for creating any kind of document where numbers and calculations are involved. Microsoft Excel works in a table format. You can use Microsoft Excel program to create lists, invoices and financial statements. Some people may use Microsoft Excel to keep inventory or create invoices.
Class Hours
Classes start every week. Please call for availability of space.
Choose from the following times:
Full day (Mon, Wed and/or Sat)
9:00 am to 5:30 pm
Morning (Tue and/or Thur)
10:00 am to 2:00 pm
Morning (Mon, Wed and/or Sat)
9:00 am to 1:00 pm
Afternoon (Mon, Wed and/or Sat)
1:30 pm to 5:30 pm
Evening (Tue)
6:00 pm to 10:00 pm
Saturday Morning
9:00 am to 1:00 pm
Saturday Afternoon
1:30 pm to 5:30 pm
Saturday Full Day
9:00 am to 5:30 pm
For dates, pricing or to register for a class please call.
We serve the following areas:
South California, Los Angeles, Downtown Los Angeles, Beverly Hills, Marina Del Rey, Santa Monica, Hollywood, Culver City, West Hollywood, Santa Monica, Inglewood, Westchester, Encino, Sherman Oaks, San Fernando Valley, Van Nuys, Tarzana, Woodland Hills, Studio City and more.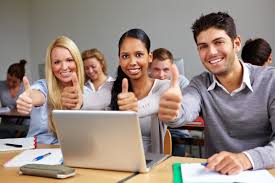 "Empty the coins in your purse into your mind and your mind will fill your purse with gold."